If you are a layout owner and your layout is to exhibition standards and you would like to have your layout included or if you are a trader and would like to attend with a trade stand at one of our future exhibitions then please contact the Exhibition Manager FMRC on:- exhibition@favershammrc.org.uk
For other exhibition details visit ukmodelshops.co.uk
Saturday 14th & Sunday 15th September 2019.
At: The Abbey School, London Road, Faversham
ME13 8RZ.
Working Layouts.
Trade Stands.
Free on site parking.
Refreshments.
Approximately 8 minute walk from Faversham main line railway station (Up side exit).
Confirmed as attending:-
Ambleton Vale
Ashington
Banbury
Eastwood Vermont
Fisherton Sarum
Solomans Quay
Klapping
Kuchen
Ospringe St Peter &
Water Lane
Peter's Street Station
Praz-de-Fort
Scrubbs Lane
Thomas Themed
Upper Downham
Trade Stands:
All Wheels
Carriage & Wagon Models
Doug's Tools
DOW Scenic's
Heritage in Motion
Peter Hollands
Kent Garden Railways
Supercast
David Wills
Noah's Sidings
Harrison-Brown Models
Euroscale Models
Rail Books
Ashenden Junction
Oare & Uplees Light Railway
Please note: Due to space restraints we are not able to provide any Society stand spaces this year.
Layouts:
Ambleton Vale
Ashenden Jcn
Ashington
Banbury
Eastwood Vermont
Fisherton Sarum
Klapping
Kuchen
Noah's Sidings
Oare & Uplees LR
Ospringe St Peter & Water Lane
Peter's St Station
Praz-de-Fort
Scrubbs Lane
Solomans Quay
Southwark Bridge
Thomas Themed
Upper Downham
All Wheels
Carriage & wagon
Doug's Tools
DOW Scenics
Euroscale Models
Harrison-Brown
Heritage in Motion
Peter Hollands
Kent Garden Railway
Rail Books
Supercast Models
David Wills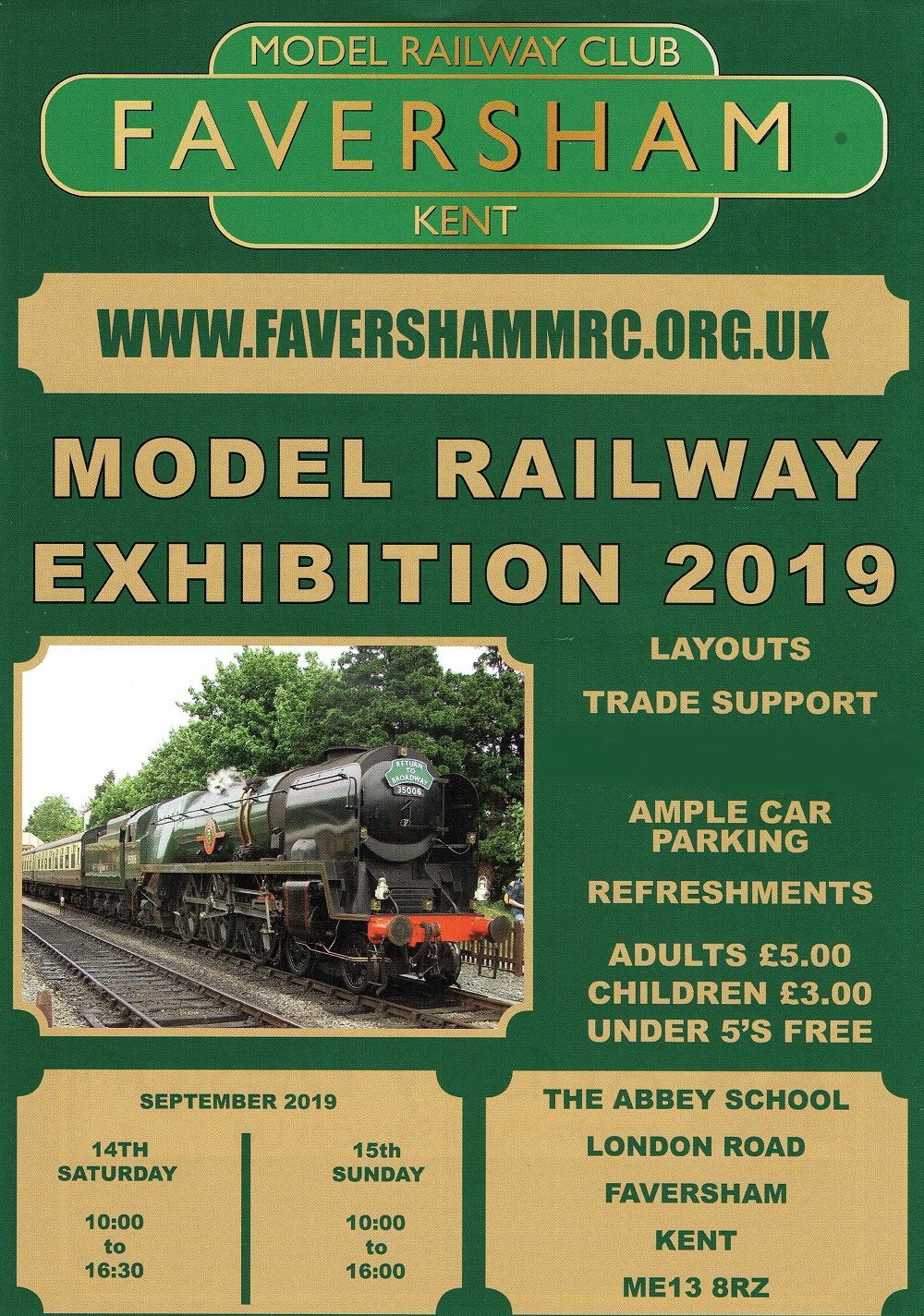 Southwark Bridge